WHERE AM I?
you've found the WEB/COMIC/RING - an online community for and by indie comic creators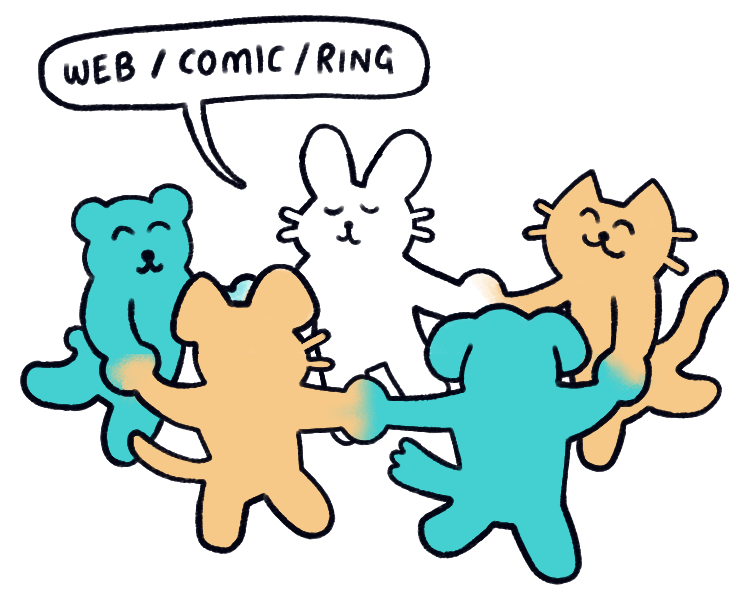 ever feel like it's hard to find new webcomics? we thought so to, so we created this handy curated list!
with this webring, traffic to one comic is potential traffic to all our featured comics ... so joininng our webring is a great way to get new eyes on your work!
WAIT ... WHAT'S A WEBRING?
a webring is a collection of websites all linked together by a code! it's the little widget at the bottom of all our comics that looks like this:
try clicking 'random' and see what you get!
COOL! WHERE DO I SIGN UP?
there's a handy form you can fill out HERE! or you can send an email to bweird.art@gmail.com with info about your comic!
please note we only accept applications from comics that HAVE THEIR OWN WEBSITE!